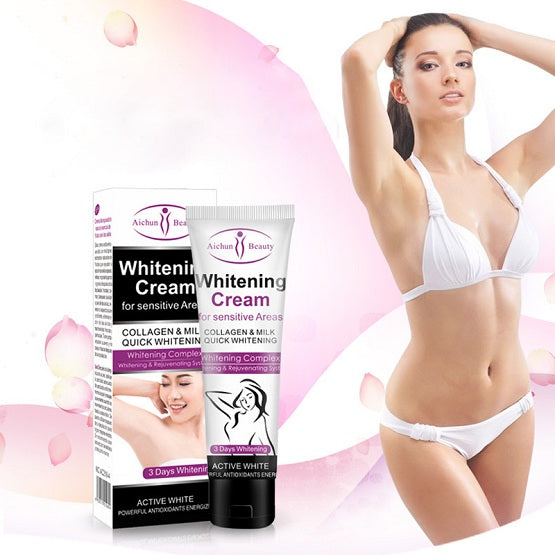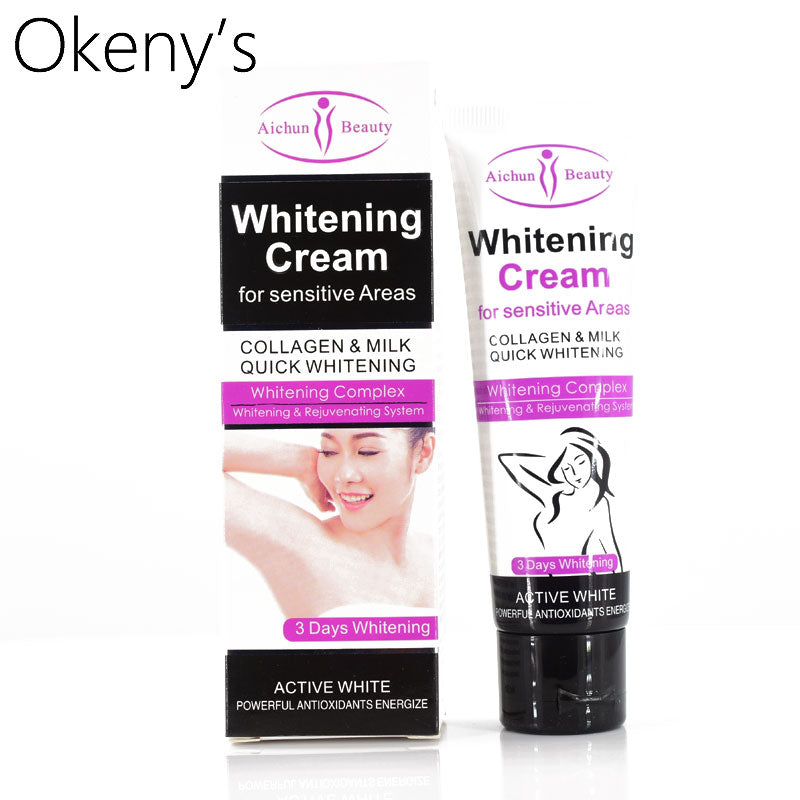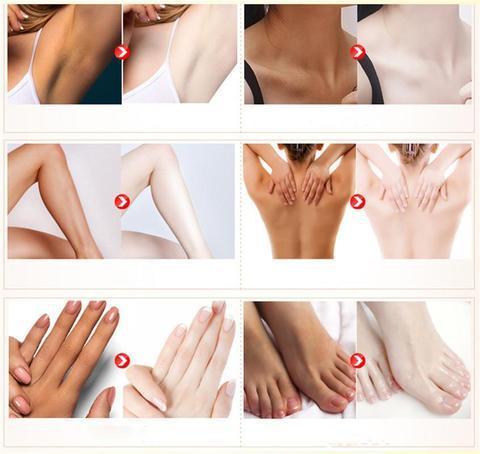 Double click for enlarge
Don't we all want perfect underarms? Worry no more, you've come to the right place. We will help you treat those unwanted dark spots in a very easy way!
Brighten and smoothen your skin with this Magic Whitening Cream!
This cream is enriched with multiple natural fruit extracts that help lighten dull armpits, firm, repair rough pores after hair removal, moisturize and soothe the underarm skin, making it look fair, smooth, soft and bright.
It helps remove underarm odor and keeps the skin fresh and soothed. The product has mild properties and causes no irritation even if used after hair removal.
FEATURES:
Help to dilute the axilliary dull,repair thick pores
Contain a variety of extraction essence
Remove dryness and brightens the skin
Reduce production of melanin in elbows and knees zone
HOW TO USE:
After cleaning the skin, take appropriate amount of the product
Evenly apply to the skin
Gently massage to absorb (Recommended usage of twice a day.)
SPECIFICATIONS:
Net weight: 50 g
Package Weight: 0.08 kg
Package Size: 10 x 10 x 10 cm
PACKAGE INCLUDES:
1 x Magic Whitening Cream
More from this collection