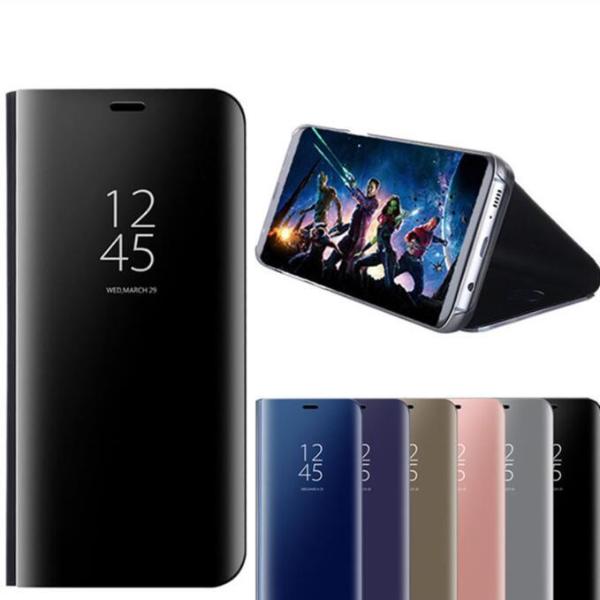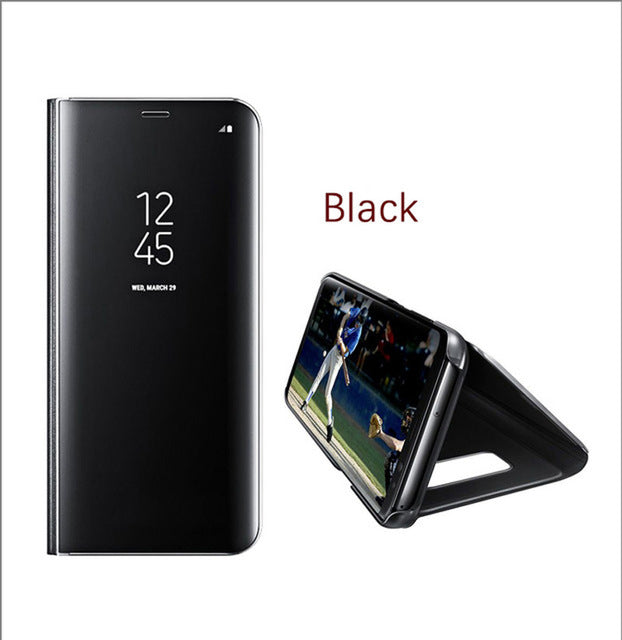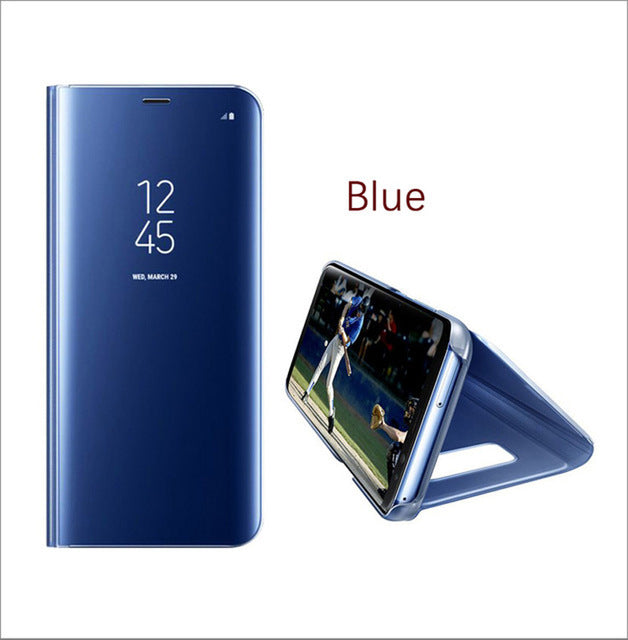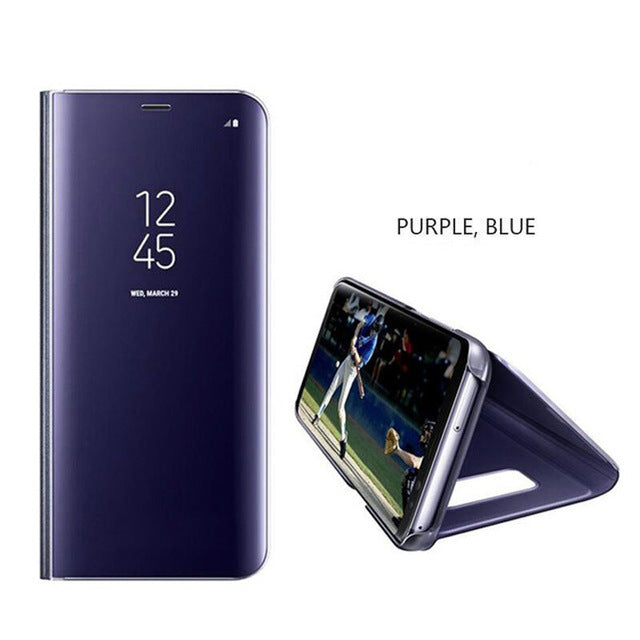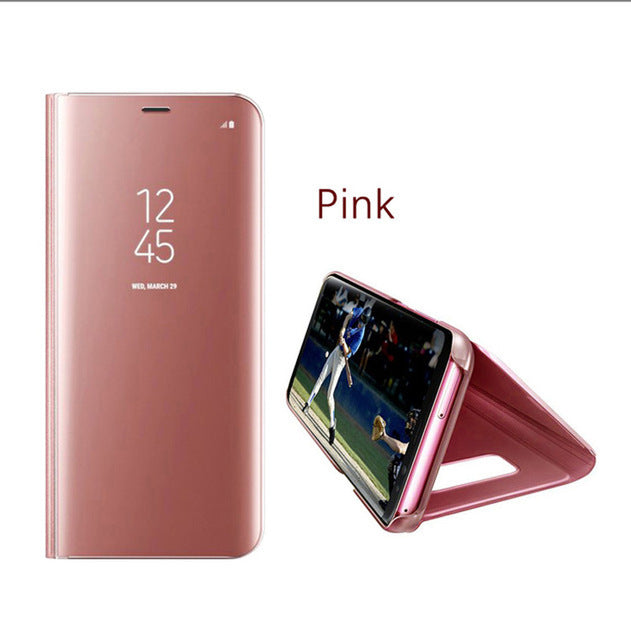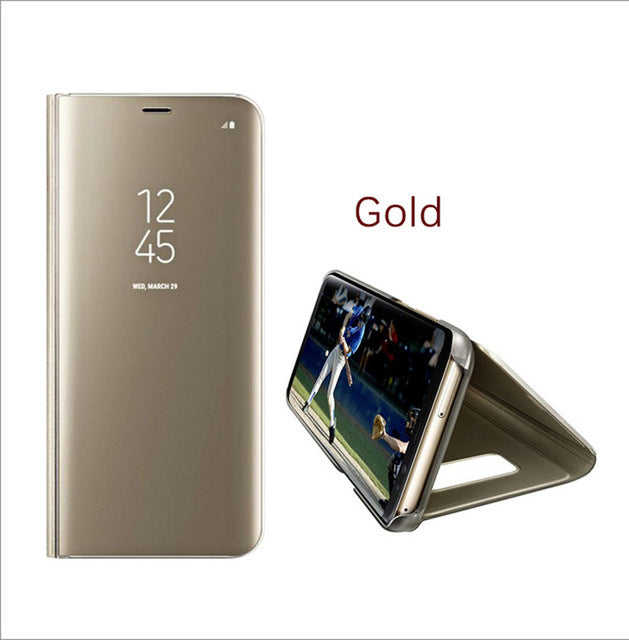 Double click for enlarge
For Samsung Galaxy S8 Plus S6 S7 Edge Note 8 Smart Clear Mirror View Case For Samsung A3 A5 A7 J3 J5 J7 2017 Flip Stand Cover
Gone are the days wherein it's necessary to buy a separate phone stand for your device. In fact, the Flip Standing Phone Case leaves you in need of nothing else!
Made of superior-quality material, the Flip Standing Phone Case equally boasts excellent workmanship. It functions perfectly in three ways: your device's screen protector, phone casing, and stand!  
How To Use: 
1. As screen protector; premium protection for your screen
2. As a phone case; protect your device from drops, scratches, and other damages. 
3. As a phone stand; simply flip the cover and lock in place!
Features:
3-in-1 Versatile Use. Functions impeccably as casing, screen protector, and phone stand! 
Compatibility: Samsung Galaxy, iPhones
Fingerprint-proof, easy access to apps and camera
Ergonomic design, comfortable grip
Magnetic suction keeps phone intact 
Sleek, matte finish 
User-friendly 
Note: Please allow 2 - 4 weeks for delivery
More from this collection